Change and transformation
Process. Our ways of working have room for improvement. They might not have changed much since we started trying to be "Agile." We're curious about Agile, Lean, product discovery, customer-centricity, and growing our business, but we're not sure how to do those things well.
Empowerment. Empowering teams and updating processes so they work better together without the negative morale issues of overlapping work. Training only goes so far when teams aren't able to change their structure or ways of working.
PSE-market fit and innovation. Creating fresh PSE (products, services, and experiences) that best match target audiences, and create adoption, satisfaction, and retention. Product-market fit goes beyond products, into every service, experience, channel, and interaction.
Understanding and elevating CX and UX. Increased desire in satisfying and retaining customers and users comes with questions about what roles CX and UX departments, workers, and processes can and should play.
Dealing with "workshop addiction." Companies want work and meetings to be fun, but the costs of these adventures can add up. Add up the costs of ideas that never went to market, ideas that went to market but experienced small and large failures, and staff time taken away from mission-critical tasks to instead join workshops. We can help your teams decide the right times for individual work, group brainstorming, design sprints, and other team exercises.
Evolving past design thinking. Design thinking is increasingly controversial. More and more experts and publications question its methods, cost, outcomes, and strange origin story. Companies interested in investing a little more time to create a lot more quality will want to evolve towards UCD (User-Centered Design) and HCD (Human-Centered Design, which has ISO standards).
Remote, in-person, or hybrid. Conferences, events, or private corporate training.
Workshops, keynote presentations, Q&A, and other formats available.
Delta CX has been delivering private corporate training for decades.
We start with the dozens of topics about which we already have slides and exercises.
We then work with you on your training goals. We match our existing content where possible and write fresh content where your company needs it.
We charge our day rate (in quarter-day increments) on training days. For on-site training and workshops, we add per diem and travel reimbursement. We do not charge our day rate on travel days.
Recent corporate training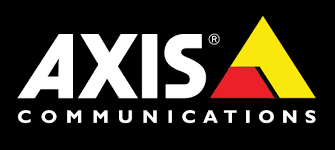 3-hour hybrid training for Axis Communications
Taken from our "Strategizing Products and Customer Experiences (SPACE)" program.
On-site in Lund, Sweden.

90-minute remote training for Education Dynamics
Custom-written content about how UX relates to CRO and market research.
Consultation calls and proposals are
completely free and without obligation.